Iti place? Click aici sa ii dai share!
Iata ca am ajuns si la a treia noastra intalnire Beauty 4D !
Evenimentul va avea ca tema Uleiurile esentiale, unul dintre subiectele voastre favorite.
Veti afla deci totul despre uleiurile esentiale, de la extractie, compozitie, mod de utilizare pentru diverse probleme de sanatate, mentale sau emotionale, despre cum ne pot ajuta aceste miracole oferite de natura, in viata noastra de zi cu zi.
Sunt extrem de multe uleiuri asa zis esentiale naturale pe piata, si va intrebati de ce unele costa 10 lei iar alte, 100?
Cum diferentiem un ulei adevarat de unul fals? Sunt sigura ca aveti nenumarate intrebari iar noi vom avea raspunsurile pregatite 🙂
Invitata mea va fi Cristina Enache, Specialist si trainer Lakshmi Romania
Cand: Sambata 11 Mai 2019
Ora: 11.00 – 16.00
Unde: Country Spa Health and Beauty Retreat Snagov Ciofliceni
Program:
10.45 – 11.00 Primirea participantilor
11.00 – 11.30 Speaker Dana Sota despre propria exerienta legata de uleiuri esentiale
11.30 – 12.30 Speaker Cristina Enache – despre istoria uleurilor esentiale, extractie, preparare
12.30 – 13.30 Pauza de pranz – bufet vegetarian, ceai, cafea, apa
13.30 – 15.30 Speaker Cristina Enache – despre cele mai utilizate uleiuri estenstiale, cum le folosim pentru partea fizica dar si emotionala, cum le alegem, care sunt kit-urile de prim ajutor si ce trebuie sa contina acestea …si multe, multe altele.
15.30 -16.00 Q&A – Intrebari si raspunsuri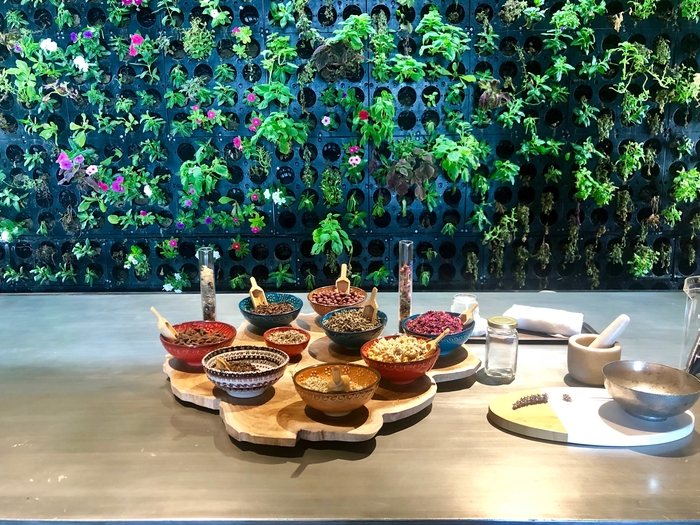 Tombola: la sfarsit vom oferi un Voucher cadou uneia din participante, prin tragere la sorti.
Voucherul este in valoare de 1000 ron si va contine uleiuri esentiale Lakshmi, la alegere.
Participare: 200 ron
Avand in vedere ca locurile sunt limitate si ca vom pregati bufetul in functie de numarul de persoane inscrise, va fi nevoie de plata in avans a 100 ron/pers.
Pentru inscrieri si detalii suplimentare: Clara Stroe 0724531213 si Marcela Popa 0734671565
Va astept cu drag, si ca de obicei, va fi o zi super funny, relaxanta dar si cu multe informatii utile!
Be good & be beautiful!
Articole interesante:
Iti place? Click aici sa ii dai share!